SEO consultant
Hello! I'm Joel
Nice to meet you. Learn more about my experience and how I can help your business.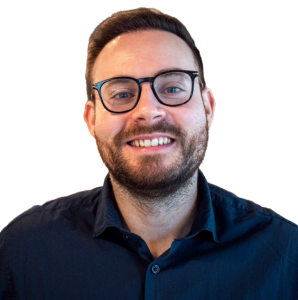 I've worked with some of the biggest brands to improve their website and acquire customers. Here are some key facts about me:
I provide SEO consulting services
I specialise in e-commerce and travel SEO
I've worked in SEO and digital marketing for nearly a decade
I have cross-channel experience in SEO, PPC and content
I consult for global and local brands
More about me
I'm a digital marketing enthusiast with a decade of experience in the industry.
I've worked with well-known brands like NOW, Pret, AVIS, and ASOS throughout my career.
I'm also a published author in top industry publications such as Search Engine Journal, Moz, and TheTool.
As a consultant, I strive to go beyond the "SEO guy" brief and instead become a valuable extension of your team, not an outsider.
Passionate
I'm passionate about SEO and digital marketing. 10 years in the industry counts for something.
Experienced
I started my SEO career in 2015 and have worked with brands like NOW, Pret, AVIS and quip.
Business savvy
As a consultant, I provide valuable business insights beyond SEO and work as an extension of your team, not an outsider.
Questions?
Frequently asked questions
Having trouble finding the answer you need? No worries! Feel free to reach out to get the conversation started!
I work with businesses of all sizes, including SMEs as well as larger enterprise organisations.
Ultimately, the most critical factor is determining how I can assist you and whether our partnership would be a good fit.
Absolutely! While I specialise in e-commerce and travel, I also work with businesses across different industries, from finance to SaaS and health.
With almost a decade of experience in SEO, I've created and implemented strategies for all types of businesses, products and services.
I'm passionate about helping businesses improve their online presence and achieve their SEO goals, no matter their sector. So if you're looking to boost your business's visibility and revenue, please get in touch.
I can either work on an ongoing retained or project basis. I'll always try to adapt to your business needs.
Great question! To start, I'd generally conduct a strategic review to identify SEO opportunities and create a custom plan to help achieve your goals. If needed, I'll suggest a more personalised approach to fit your unique needs.
As previously mentioned, I'm also available for one-off pieces of work or projects you need support on.
Yes. Please get in touch with me through the contact form to discuss this service further.